So What's the Best News of 2021!



Thank You All who Purchased April Stop & Shop Giving Bags! Your Donation of $76 will assist Cancer Survivors aboard the "Lizzy Louise" for Summertime Stress Relief.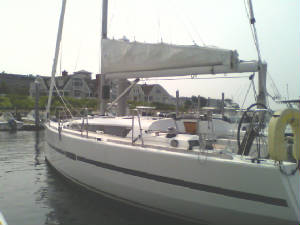 The "Louise" is in Stonington CT. A jaunty Dufour 36 with two wheels, a racer's profile and attitude. A step-aboard transom will make one less worry to reach your place to rest and relax.
Come Aboard Dates:

Aug 18, 25 Sep 1

Call for Info/ Come Aboard and Relax

860.889.3424

Free Relaxation Aboard!
***************************

*Join the Board of Del Function, Inc!

*You May Ask About Our Legacy Giving!

*Pick One of Our Fundraiser Groups!


* Call 860.889.3424

.....................
Ready to put your quarters/2 bits to work? Are they sitting around in your pocket getting grungy waiting to be of service? Do you know that if only 3/4 of CT gave just ONE quarter ONCE that breast cancer woman could have this free therapy available every day of the year? Yes indeed! Be A Hero for only 25 Cents! Wow! I can hear your pocket change restless to do (who stops at "good" when it comes to breast cancer) GREAT!

Our 990ez & Sched. A 2018/2019 year

Del Function Inc.
Nonprofit Since 1984
EIN: 22-2553654
(860) 889-3424
See Contact Page for further Info


AHOY! FLORIDA SNOW BIRDS WHO WOULD LIKE TO CONTRIBUTE TO THIS CANCER THERAPY PROGRAM TO KEEP IT FREE FOR ALL CANCER SURVIVORS WHO ATTEND
PLEASE CALL 860.889.3424
POC: Carline Lutynski
OUR MAILING ADDRESS:
DEL FUNCTION INC.
3 MYRTLE DRIVE, #112
NORWICH, CT.06360-1547
CHECK TO DEL FUNCTION INC. (C/O PRECIOUS PASSAGE CANCER THERAPY PROGRAM)
Your Donation will go directly to our program account in the Charter Oak Bank in CT. We are all volunteers so that 100% of your contribution will benefit the program.
FLA REG: CH32699
"A COPY OF THE OFFICIAL REGISTRATION AND FINANCIAL INFORMATION MAY BE OBTAINED FROM THE DIVISION OF CONSUMER SERVICES BY CALLING TOLL-FREE WITHIN THE STATE. REGISTRATION DOES NOT IMPLY ENDORSEMENT, APPROVAL, OR RECOMMENDATION BY THE STATE."
Our research has been concluded and published.
We are providing free therapy from the research studied,
all cancer survivors are welcome to inquire, come aboard, and enjoy.

Call for Info and our current Precious Passage Newsletter 860.889.3423